About Black Bear Automotive
True diagnosis, expert advice and a professional team of car repair technicians is what Blackbear Automotive known for. After relentless efforts of years, we have managed to establish one-window professional repair & servicing solution for vehicles of all kinds. We are a team of skilled workers who have expert knowledge of vehicles and skills to deal with them in the way required.
Quick & Convenient services
Car repair, maintenance and servicing is all about true knowledge of different vehicles, expert advice and a good team of car mechanics. Altogether, Blackbear Automotive has become a renowned name in League city Texas for specialized car repair & servicing. Our services are known for promising car servicing & repair works of all types.
we do not make promises, we perform!
Our founders believed that the performance of a mechanic shop must satisfy customers at every level and a repair made at auto shop should speak itself for its professional work. Blackbear automotive has followed its founders' policy over the years and built up a name is professional car servicing & repair in league city Texas.
vehicles we specialize in
our workshop sneak peak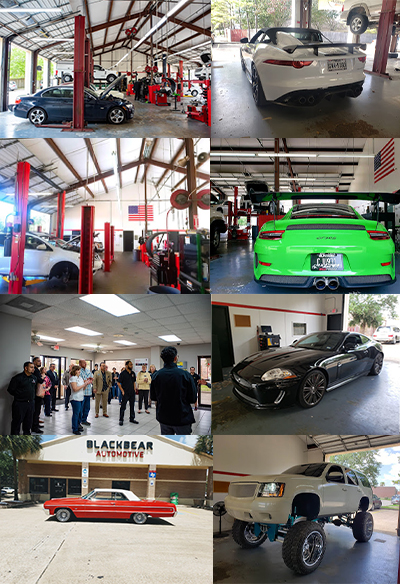 If you have any questions please call us: 832 345 1400